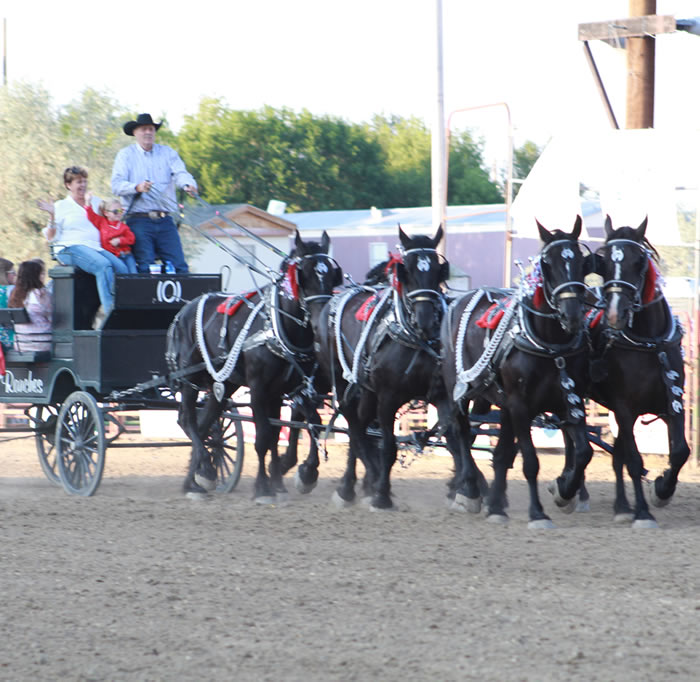 Welcome to the Carbon County Fair Web Site! The theme for our 94th annual Fair is "Born in a Barn"! The Carbon County Fair is one of the most highly anticipated events of the summer in Carbon County. Fair Week includes Mud Volleyball, Stock Dog Trials, Rodeos, Junior Livestock Shows, Team Roping, a Ranch Rodeo, Mutton Bustin', Wild Pony Races, Dummy Roping, Food, Fun, and the week caps off with the Junior Livestock Sale annd Demolition Derby! We pack as much as we can into one week! The Carbon County Fair is our chance to showcase the youngest members of Carbon County, Wyoming, through their 4-H and FFA Projects. These kids rock! Dates for the Carbon County Fair this year are August 1-8, 2020.
The 2019 Fair is in the books, and was another very successful year for our participants. To all of our Sponsors, your support is very much appreciated! Just for a little bit of trivia for the 2019 fair, we had 795 Open Class Entries, 1,240 FFA and 4-H Entries, and one of the top Livestock Sales in the State. Once again, the Carbon County Jr. Livestock Sale Buyers supported the yourth of Carbon County in a big way! Our volunteers are amazing, and we couldn't do this with out them. Thank you!
If you are traveling, and need to overnight your four legged equine friends, please call the Fair Office at 307-328-7811. We'll leave the light on for you! If you are pulling a trailer, use the Harshman Street entrance, near the corner of Spruce Street and Harshman. If you need to visit the office, our address, on the West end of the fairgrounds is 529 Rodeo Street. You can also reach us via email at This email address is being protected from spambots. You need JavaScript enabled to view it.. Safe Travels!
Directions: Take Cedar Street exit off I-80 and continue West, turn right on Harshman Street, and you will find the horse stalls at the bottom of the hill.
The Carbon County Fair Grounds are located between East Spruce & Daley Street and between Harshman & Rodeo Street in Rawlins, WY.
Want to become a sponsor? Click for Sponsorship Opportunites.
Download to see our helping hands, volunteers, donors, honor roll and more.
Thank You to all who was involved for 2019!