2019 Grand Marshall: Bill and Amy Clay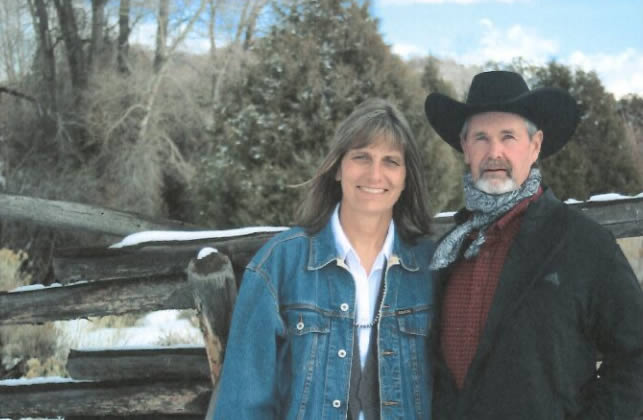 Bill and Amy Clay were both born and raised on ranches in Albany County and graduated from Laramie High School. Bill is the middle son of Perry and Gloria Clay. He has an older sister and a younger brother. Amy is the middle child of Jim and Janet Talbott. She has two older brothers and a younger brother and sister. She attended the University of Wyoming and graduated in 1987. She substitute taught at the Encampment school and enjoyed many years of coaching girls basketball at the junior high and high school levels. They were both very active in 4-H showing livestock and being members of numerous successful judging teams. Bill has managed the Bucholz's XH Land and Cattle of Saratoga for 42 years. He has three grown children and four grandchildren. Bill and Amy have been married 3.0 years on June 17, 2019. They enjoy being together making log furniture, hunting, fishing and everything that goes with working on a ranch. "Do what you love, love what you do."
THANK YOU, BILL AND AMY!